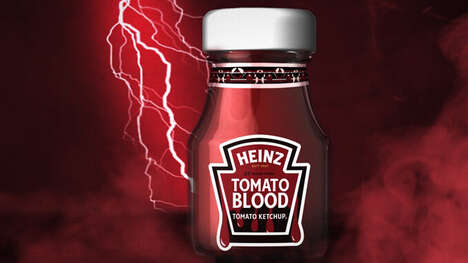 The Heinz Tomato Blood Ketchup is a limited-edition offering from the brand that is sure to entice avid fans of Halloween on the hunt for products with a spooky twist.
The product is made with the same Heinz ketchup that fans will instantly recognize, but has been given a Tomato Blood-themed branding. This positions the product as a cheeky take on a classic that will help to enhance renewed interest in the brand this season.
The Heinz Tomato Blood Ketchup is being given away by the brand in 2.25 ounce mini bottles to 570 lucky winners who can get their hands on one by simply submitting their entry as part of the TikTok Hashtag Challenge from now until Halloween.
Image Credit: Kraft Heinz